What Is Loan Consolidation?
Federal student loan borrowers have the option of consolidating their loans via the Direct Consolidation Loan program offered by the U.S. Department of Education.
Consolidating allows you to merge multiple eligible loans into a single loan. That loan is then serviced by the servicer of your choosing – of which Nelnet is one!
Is Consolidation Right for You?
Before you consolidate, consider the following pros * and cons: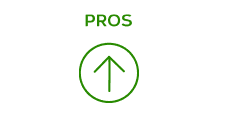 One servicer, one statement, one payment
Lower monthly payments
In some cases, you may switch from a variable interest rate to a fixed interest rate
Flexible repayment options
No consolidation fee
Possible access to repayment plans you would not have had before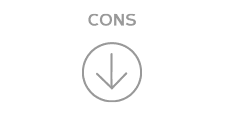 Make payments for longer causing you to pay more interest over the life of the loan
Possible loss of certain federal student loan benefits
If active duty begins after your consolidation date, you may no longer be eligible for some military benefits
Consolidated interest rate (weighted average of loans rounded to nearest 1/8th percent) may be slightly higher than some underlying loans
May or may not * lose credit for any qualifying payments already made toward Public Service Loan Forgiveness or Income-Driven Repayment Plan forgiveness, depending on when you consolidate
Are You Eligible?
Have you done one of the following?
Graduated
Left school or temporarily withdrawn from classes
Dropped below half-time status
Do you have one of these eligible loan types?
Direct Subsidized and Unsubsidized Loans
FFELP (Federal Family Education Loan Program) Subsidized and Unsubsidized Loans
FFELP PLUS Loans
Direct PLUS Loans
Perkins and Federal Nursing Loans
Health Education Assistance Loans (HEAL)
Supplemental Loans for Students (SLS)
Other factors to be aware of:
Private loans are not eligible to be consolidated in the Direct Loan Consolidation Program
Spousal consolidations (federal student loans you and your spouse consolidated into one consolidation loan) are not eligible to be consolidated in the Direct Loan Consolidation Program
A PLUS loan made to the parent of a dependent student cannot be transferred to the student through consolidation
Depending on when you apply for your consolidation loan, if you consolidate any loans that would be eligible for the Public Service Loan Forgiveness (PSLF) Program, such as Direct Loans, you may or may not * lose credit for any qualifying payments that you have already made prior to consolidation. If you do, you'll need to make another 120 qualifying payments on your new Direct Consolidation Loan.
* Under normal PSLF Program rules, if you consolidate your loans, only qualifying payments that you make on the new Direct Consolidation Loan can be counted toward the 120 payments required for PSLF. Any payments you made on the loans before you consolidated them don't count. However, under the U.S. Department of Education's limited PSLF waiver, if you consolidate these loans into a Direct Consolidation Loan on or before October 31, 2022, you may be able to receive qualifying credit for payments made on those loans through the limited PSLF waiver. Learn more. You can also contact us with questions.
If it looks like consolidation will work for you, it's easy to apply:
Note: Just remember, you must continue making payments after submitting your application until you receive notice from your servicer that underlying loans have been paid off. You have the option to select the servicer of your choice (of which, Nelnet is an option)
Adding Loans to Your Direct Consolidation Loans:
After your new Direct Consolidation Loan is complete, you may still add more eligible loans to your existing consolidation. If you would like to add other eligible loans, your servicer must receive your Request to Add Loans Form (hoja en español) within 180 days from the date your Direct Consolidation Loan is completed (originated).
If you choose Nelnet to originate and service your Direct Consolidation Loan, you may request to add other eligible loans to it by completing the Request to Add Loans Form (hoja en español) and send it to Nelnet via email DirectLoanConsol@Nelnet.net, or mail to:
Nelnet
P.O. Box 82658
Lincoln, NE 68501-2658
Good to know:
If you have more than seven loans to add to your consolidation loan, you will need to submit more than one Request to Add Loans Form.
If it has been more than 180 days since your consolidation loan was completed, you will need to complete a new Direct Loan Consolidation application to add other student loans.